PVA FIBER FOR FIBER CEMENT
Our PVA fibers are used mainly as reinforcement in corrugated sheets (fiber cement asbestos free) for roofing buildings for civil use and factory sheds.
The essential characteristic of these reinforcements is to absorb and distribute
throughout the entire length - and thus attenuate - the tensions that are created in the material by an external load applied to the object.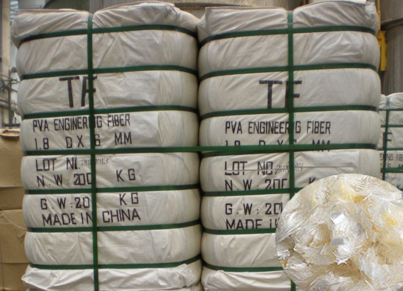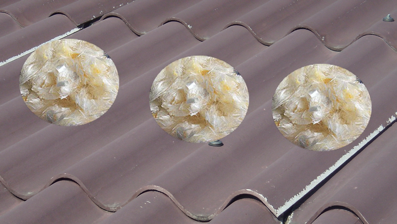 There are many fibers used to reiforce cocrete as polypropylene, nylon and the other synthetic fibers but all these fibers can reduce only the plastic shrinkage during the first 24 hours.

They have a too high elongation and low tenacity to be usefull for concrete.

Only PVA fiber has a high tenacity and low elongation to reduce the craking of concrete.

In the production of fiber cement corrugate sheet the sole fiber that can replace asbestos is PVA fiber. Fiber cement corrugate sheet are subjected to extreme heat in summer and cold in winter.

The expansion of the sheet are huge and only a pva fiber can withstand to these tractions.

In Italy our customer use our PVA fiber in fiber cement corrugate sheet from 1992 and they have no claims from their customers.

They can guarantee their fiber cement corrugate sheet for minimum 15 years.